A safe place for kids to journal through the messy process of grieving the death of a parent. "I enjoyed how complete and specific the journals became, how I remembered many things I had forgotten about my dad, and I now have an easy reference to go back to when I'm Missing him. This wasn't always easy for me, but it is such a gift. Pain is a gift and I'm certain anyone who takes this journey with Chelsie will discover this as well.""
Dustin Lehman, MS, LCPC, LMFT
The death of a parent is hard
This is the journal I wish I had for grieving
When I was 10 years old my Dad shockingly died in an airplane accident. I needed a
safe place to process out all my messy grieving. Through my own healing process, I've learned that childhood bereavement is remarkably common yet tragically overlooked. This book is a guide for anyone walking through the tragedy of losing a parent. It's everything I wish I had when I lost my dad and now wish to give to any quietly grieving soul.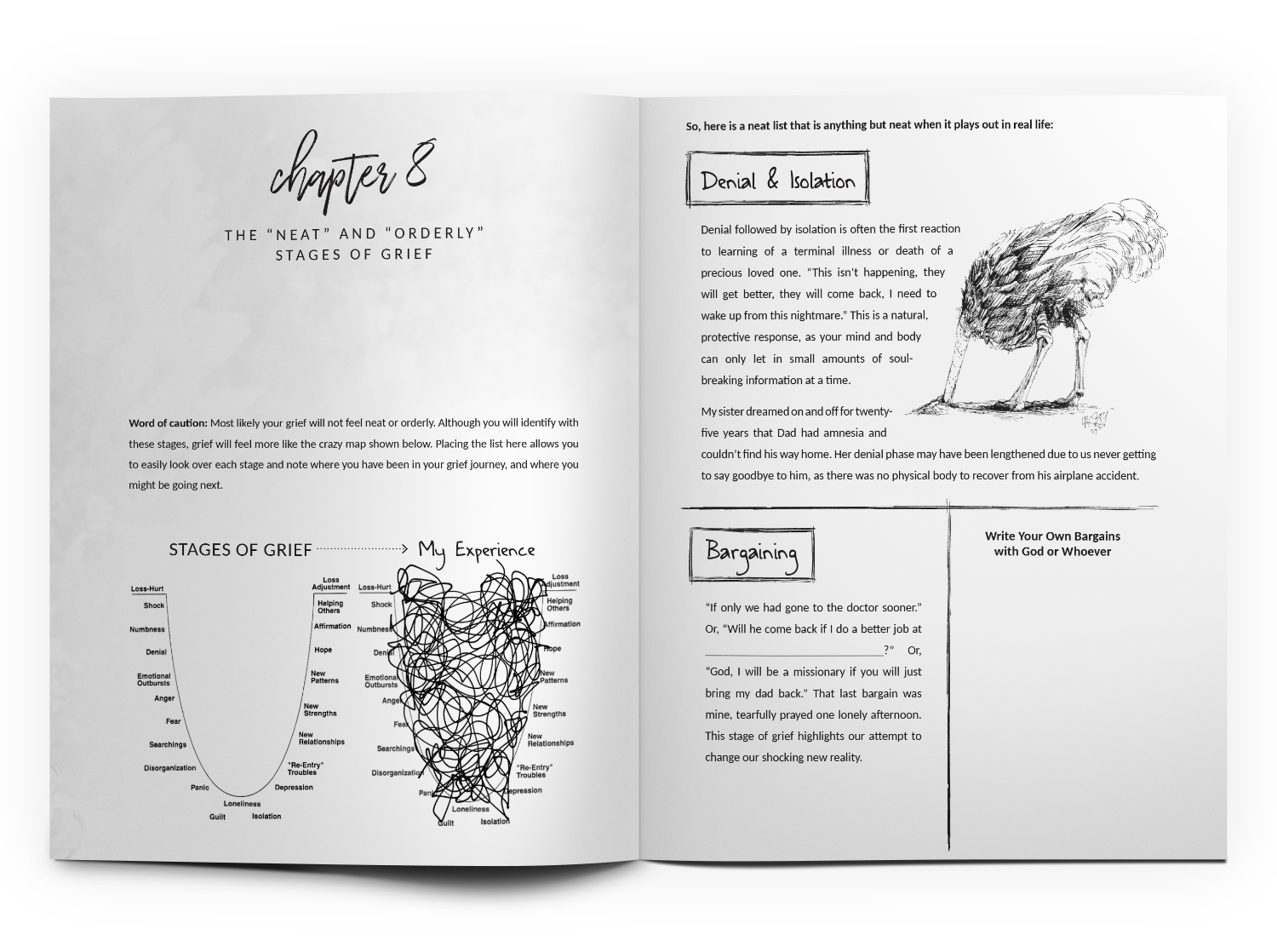 a journey through bereavement 
"Chelsie J. Kerns skillfully takes readers on the poignant and necessary journey of healing the many wounds of losing a parent. Methodical invitations through grief and a comprehensive legacy is found in the conclusion of, 'What's Missing is You.' Whether recent or long ago, read this book–and learn from an expert."
available for purchase at:

get them now
download the worksheets
drop your email for instant access
Completion or Honesty Letter
To the Good friend(s) of mom or dad who has died
To the friends of the owner of this book
To Grandparents-who also buried their child
To Grandparents-of the living parent
It's been about a year maybe two
It's been more than five years
It's been more than ten years-Memory Sparks
A journey through my own grief
It's hard to describe, but perhaps you would understand that from the moment my Dad went missing, my life felt like a fuzzy swirl; this was my body, but this wasn't my life. It was more like a nightmare from which I couldn't wake up. I grew up in a Christian home where we really believed the Bible and where it says, "In all things God works for the good of those who love Him" (Romans 8:28). But there was certainly no "good" in this, and I learned to resent that statement. But, eventually, I learned how to unload my life's disappointments at the cross and accept His will is not a simple thing. Yet God knocks on our heart's door and asks, "Will you say yes to me?"
Grief is a lifelong journey, and it's messy, especially when you are young. This book has been written out of what I wish I had then and what I wish I had now: fresh, young memories of my Dad and the generous memories of friends and family. How I wish I could have placed this book in my own young hands and worked out my own grief over the years.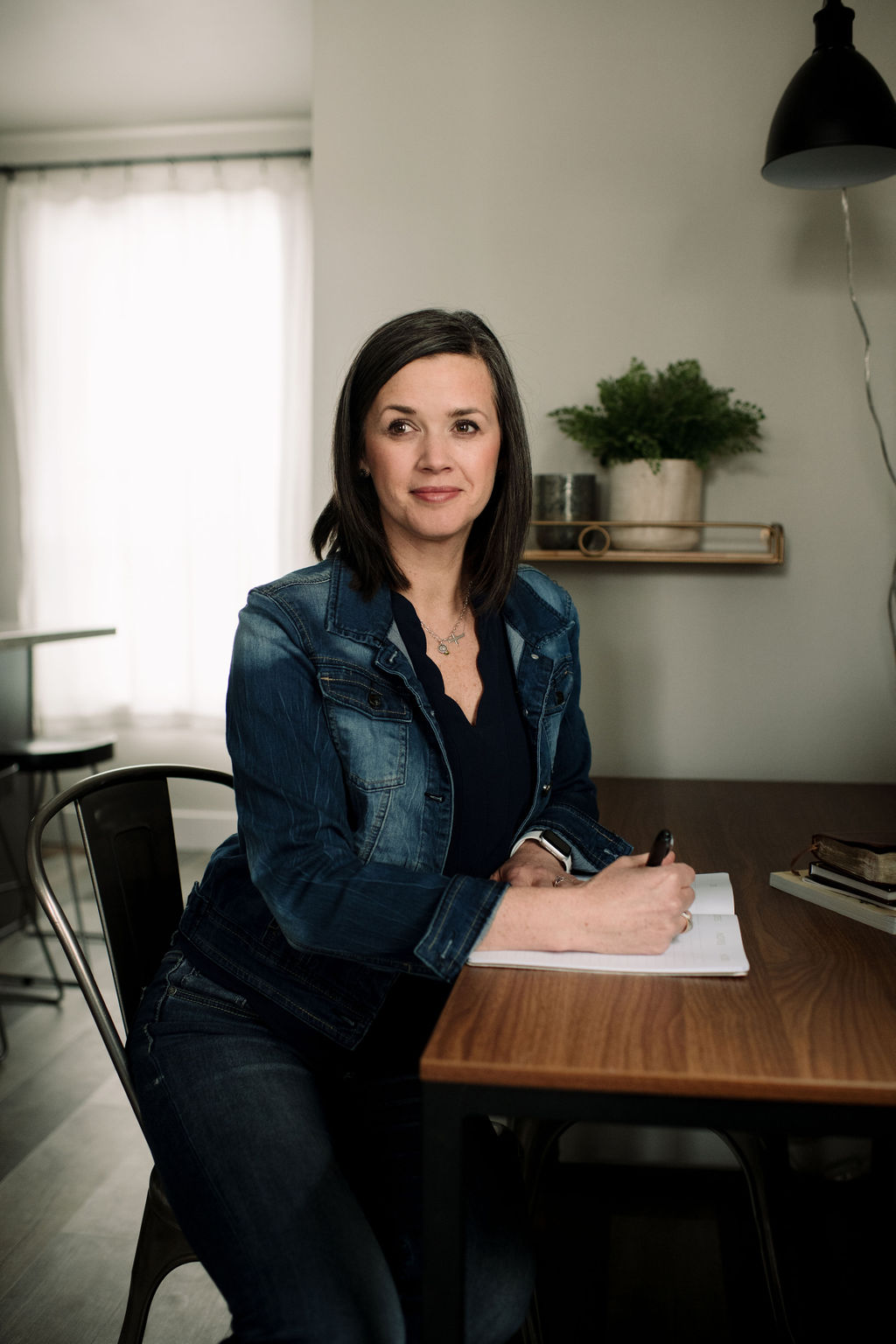 "Chelsie Kerns is a devoted follower of Christ with a great mind and a passion for helping children who have suffered the loss of a parent.  Having lost her own father to a plane crash when she was only 10, Chelsie shares incredible insights that will touch the hearts of many.  Chelsie is one of those unique individuals who is exceptionally logical and insightful and yet is incredibly intuitive and empathetic.  Her excellent 'working journal' will serve young and old for many years to come."
Fred Nelson, Leadership Trainer